THE KITCHEN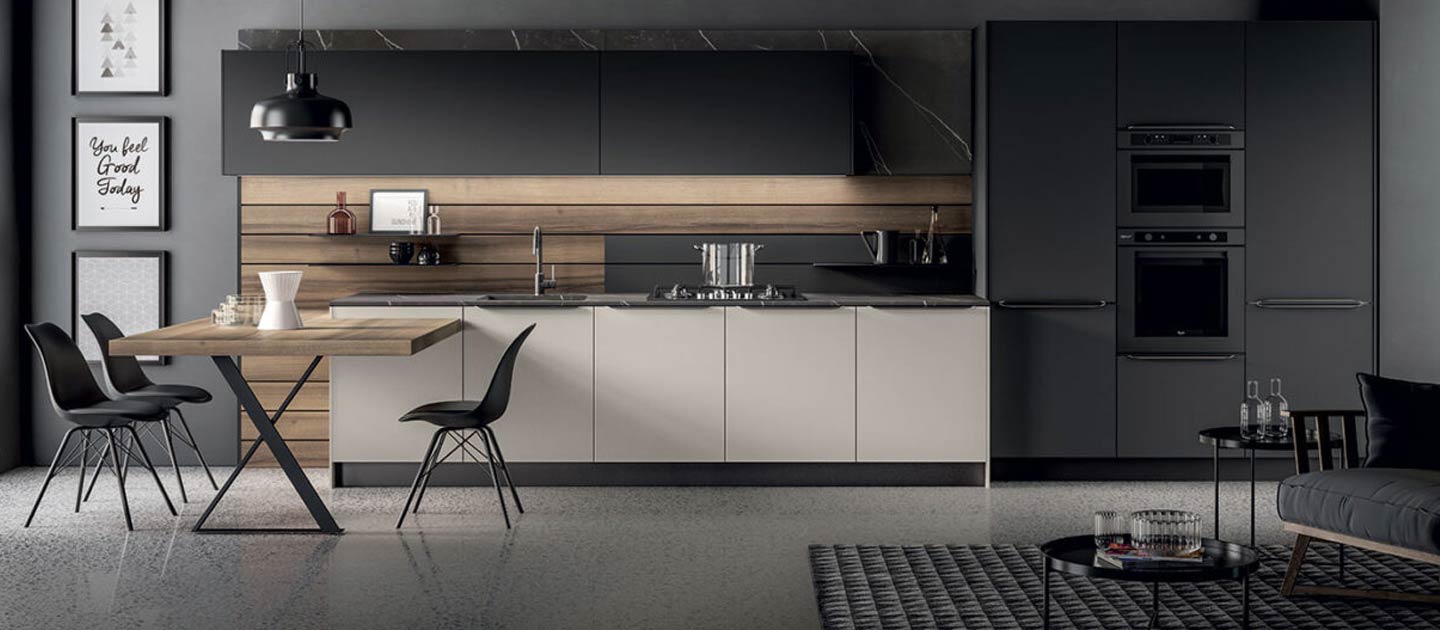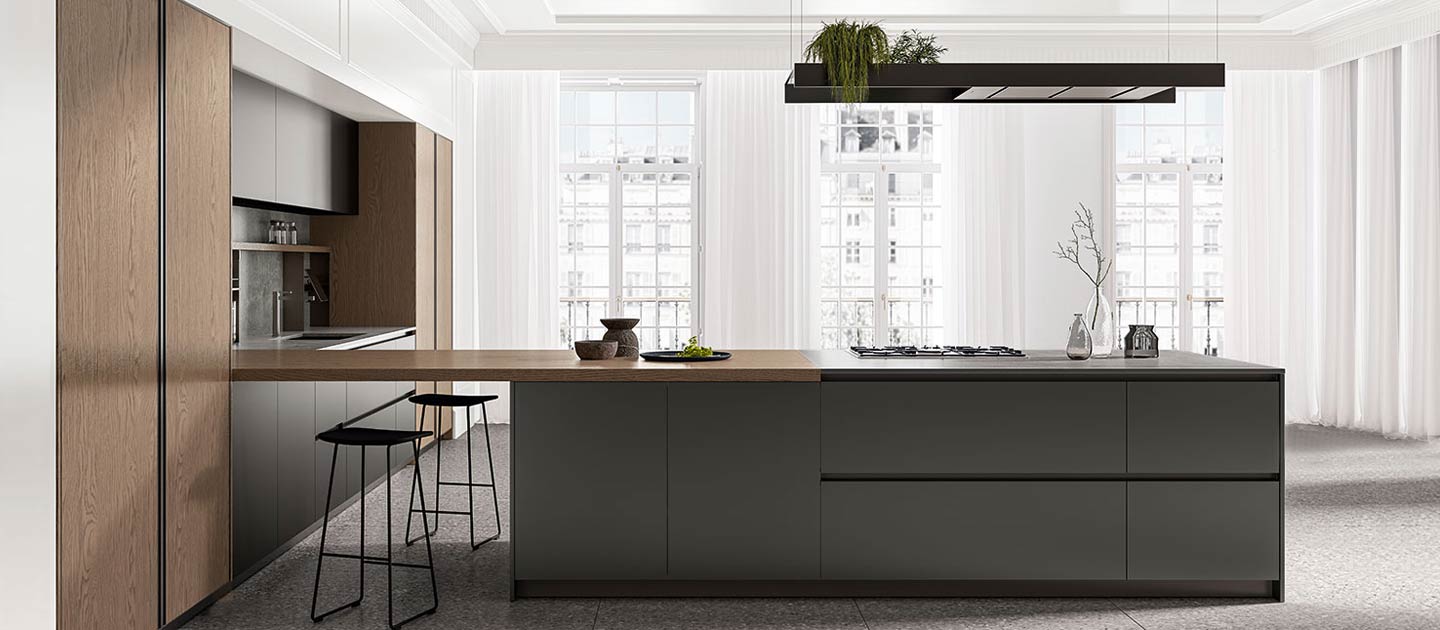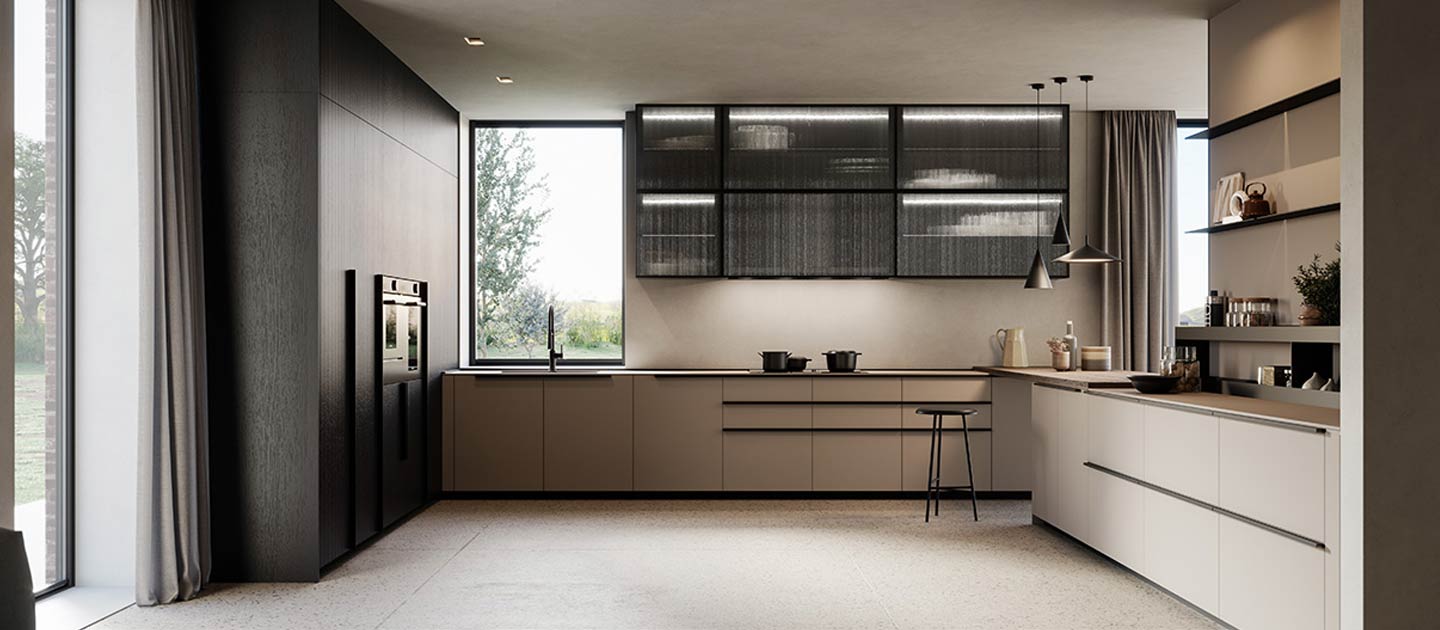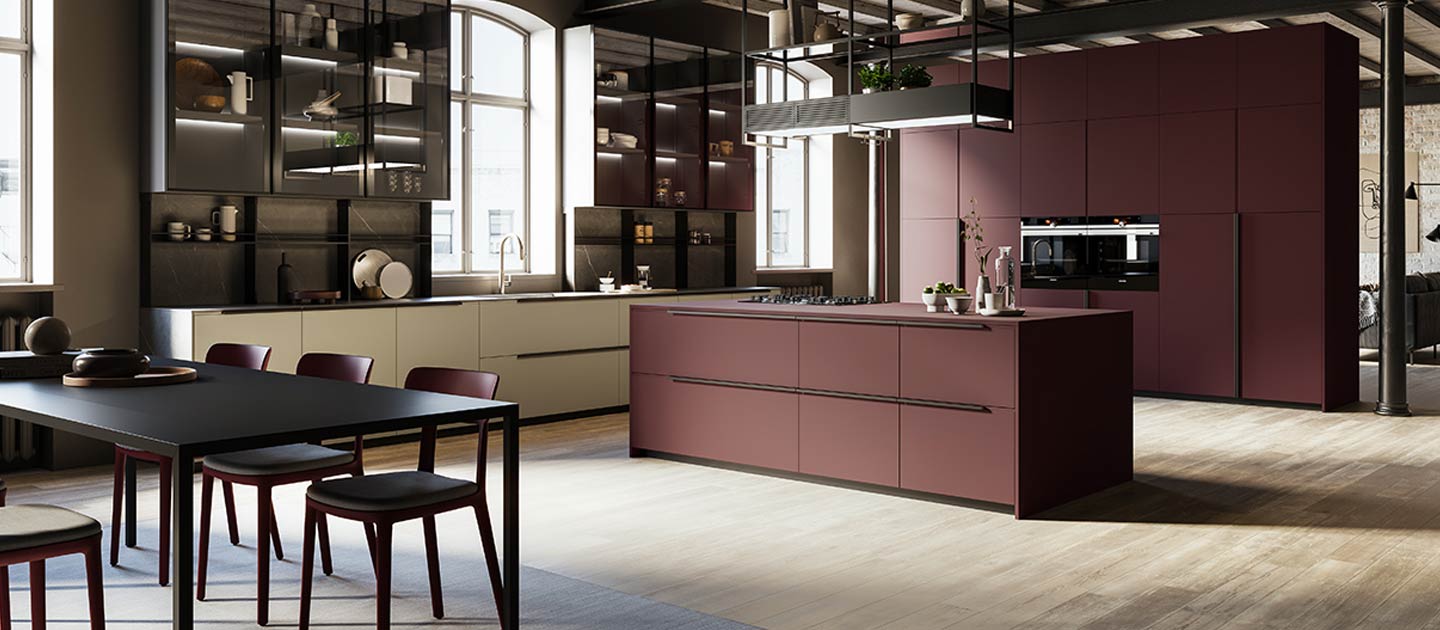 It has been said that the kitchen is the 'heart of the home'. It is a household space that needs to be versatile and functional, and therefore requires furniture and accessories that are designed to be resistant, durable, and practical as well as beautiful. Our catalogue offers you a wide selection of chairs, stools, tables and accessories to choose from, all created specifically for the kitchen.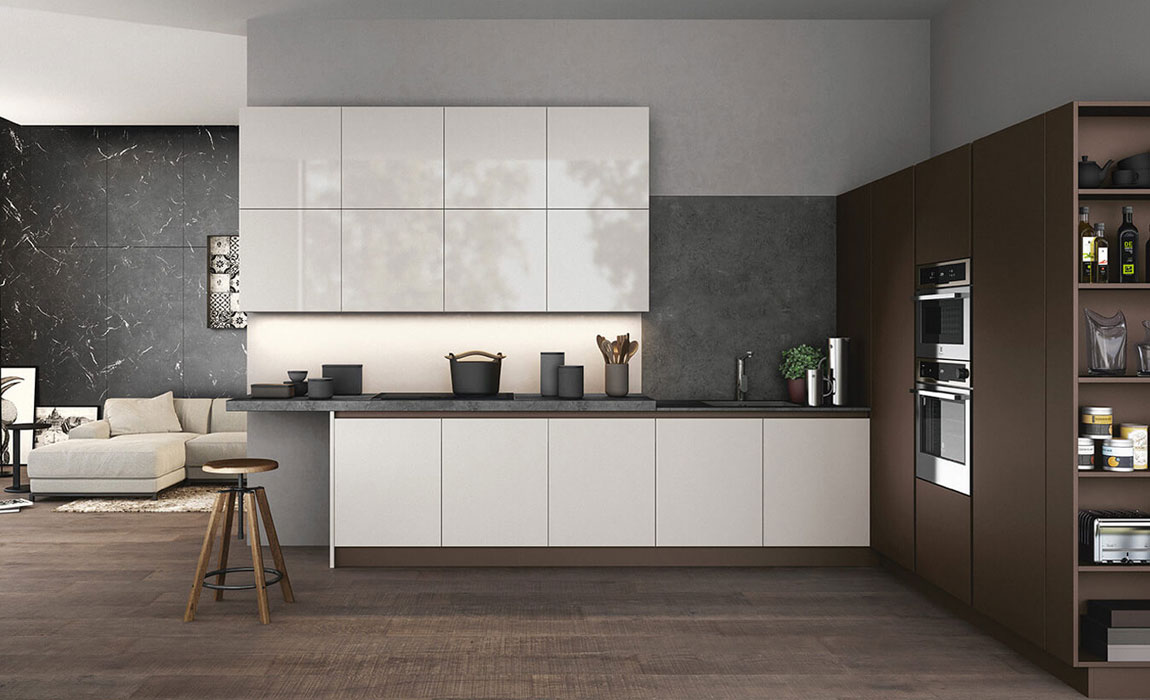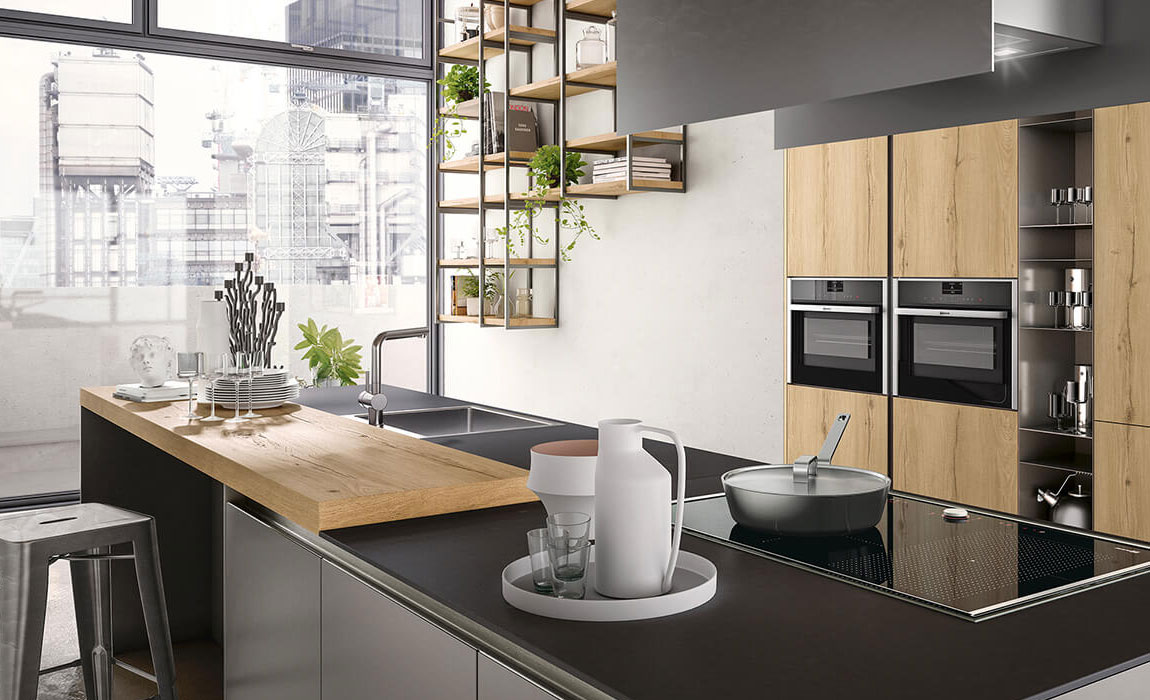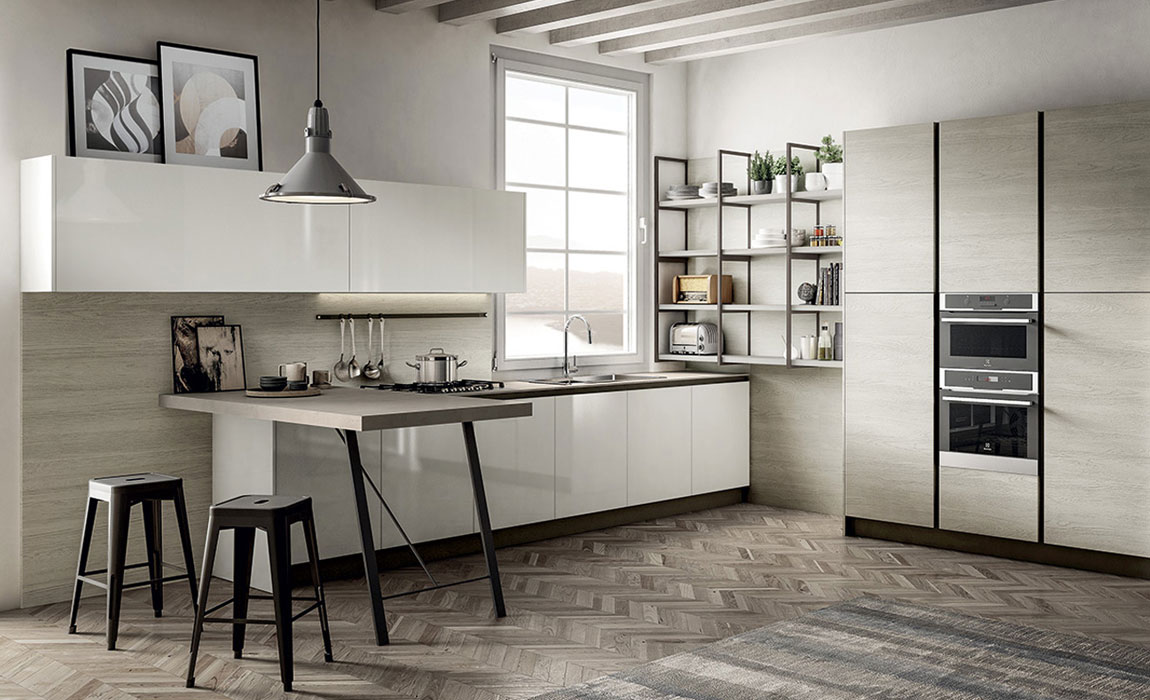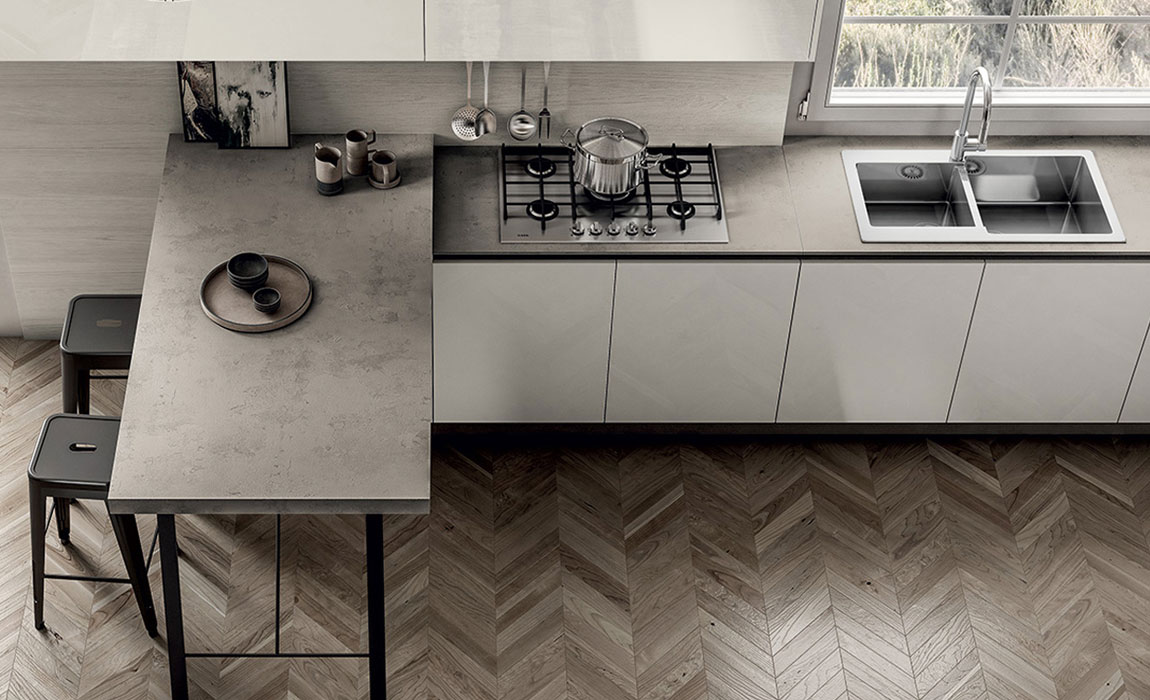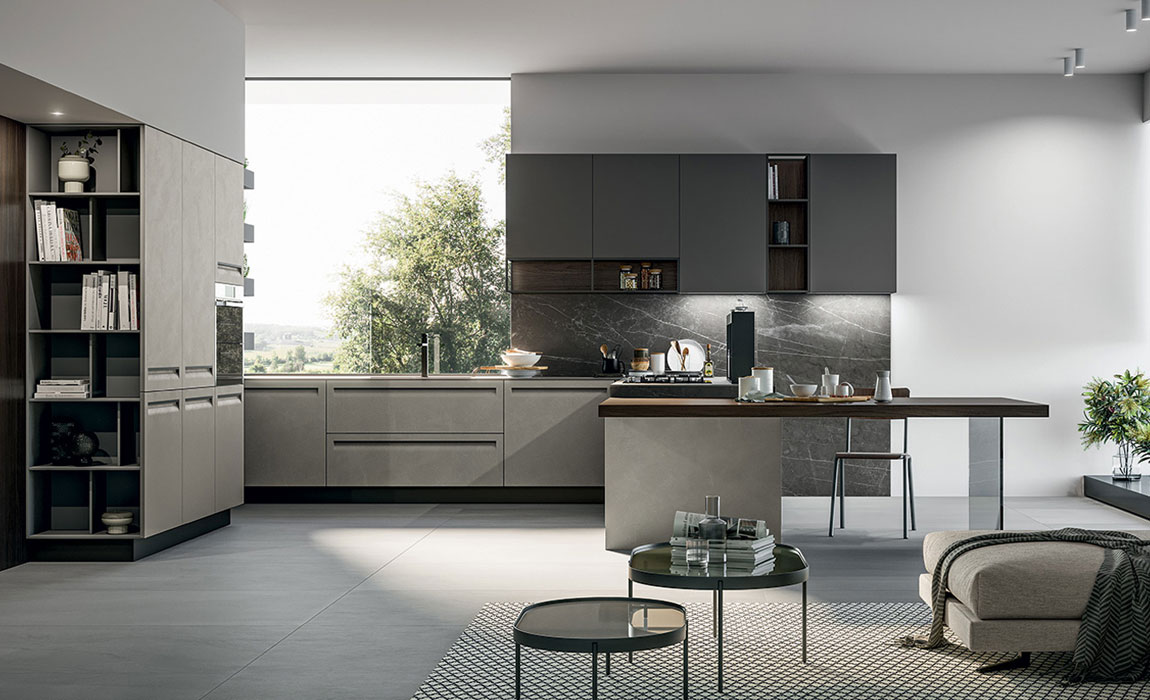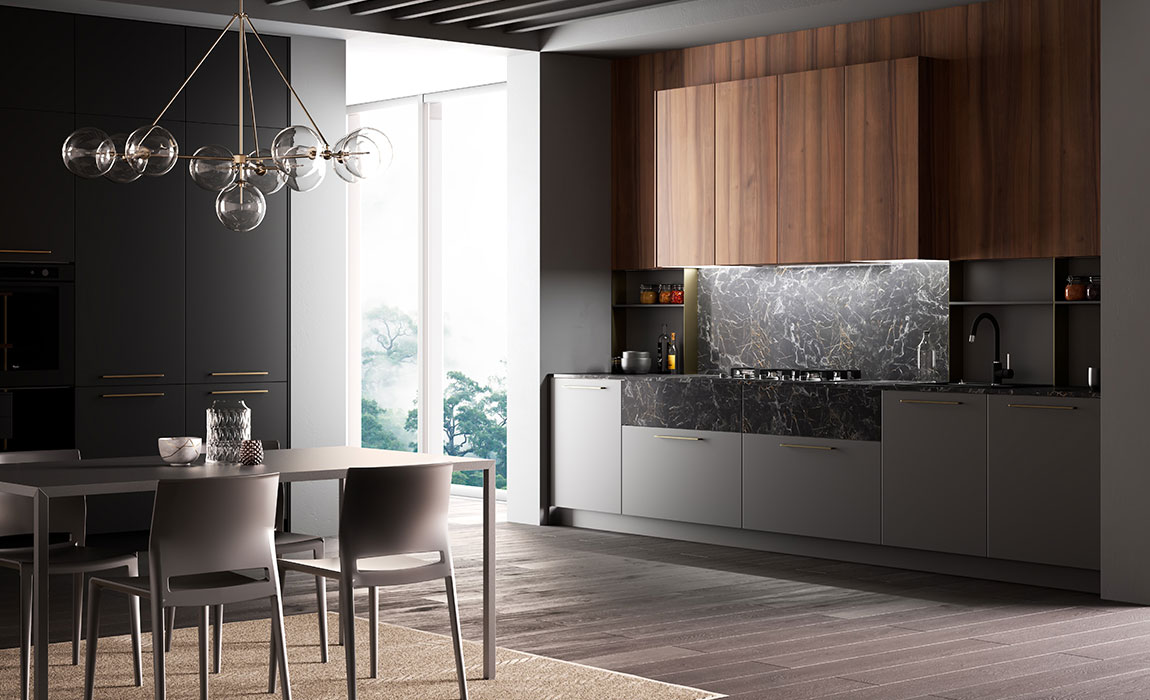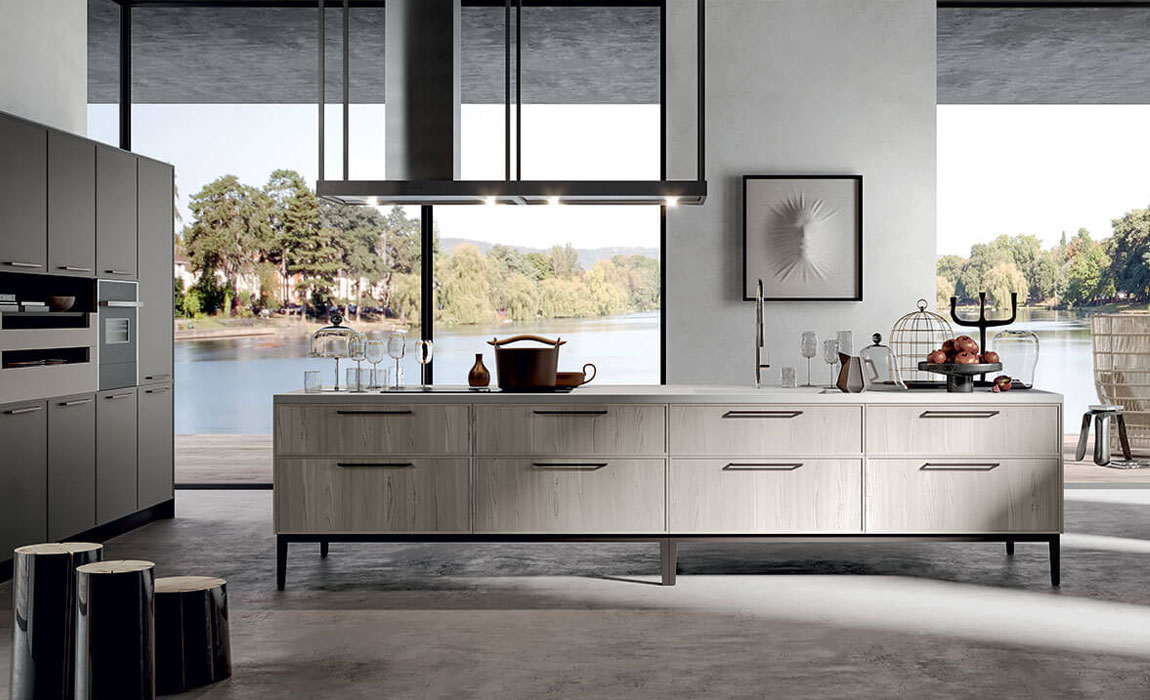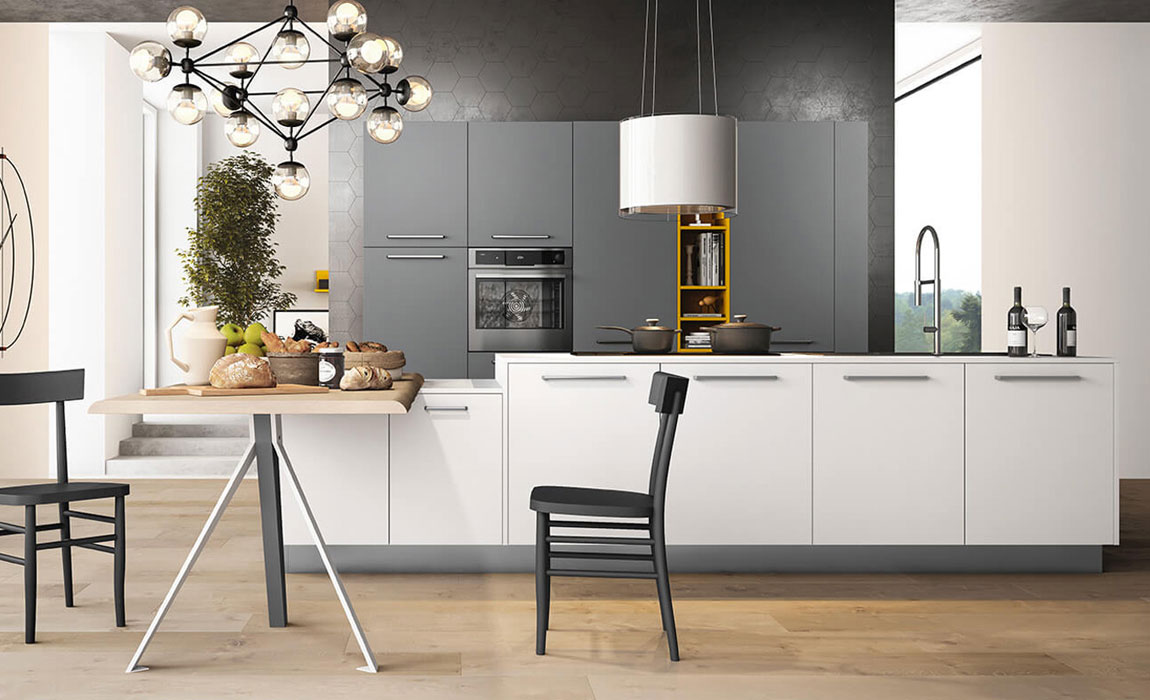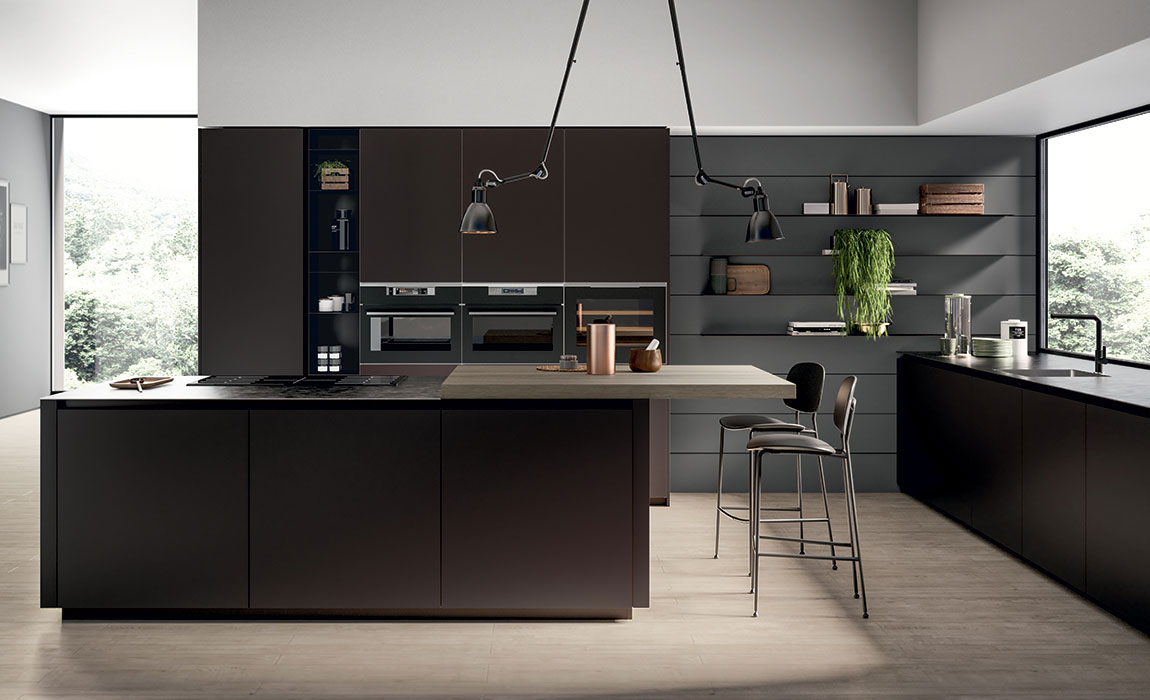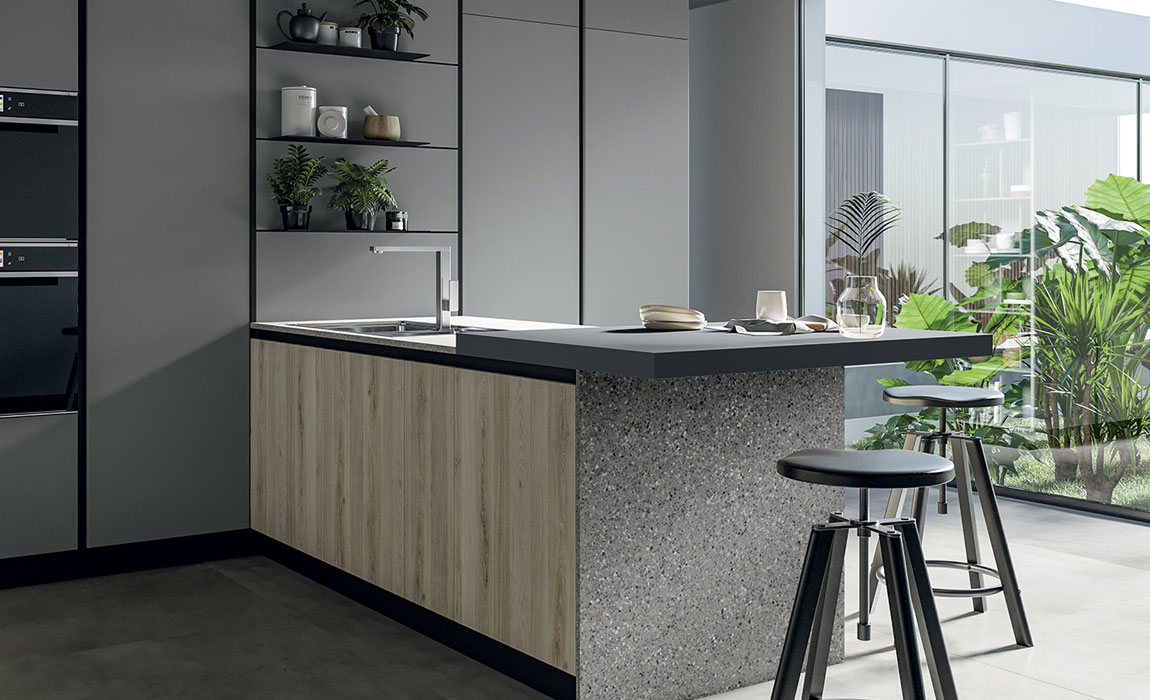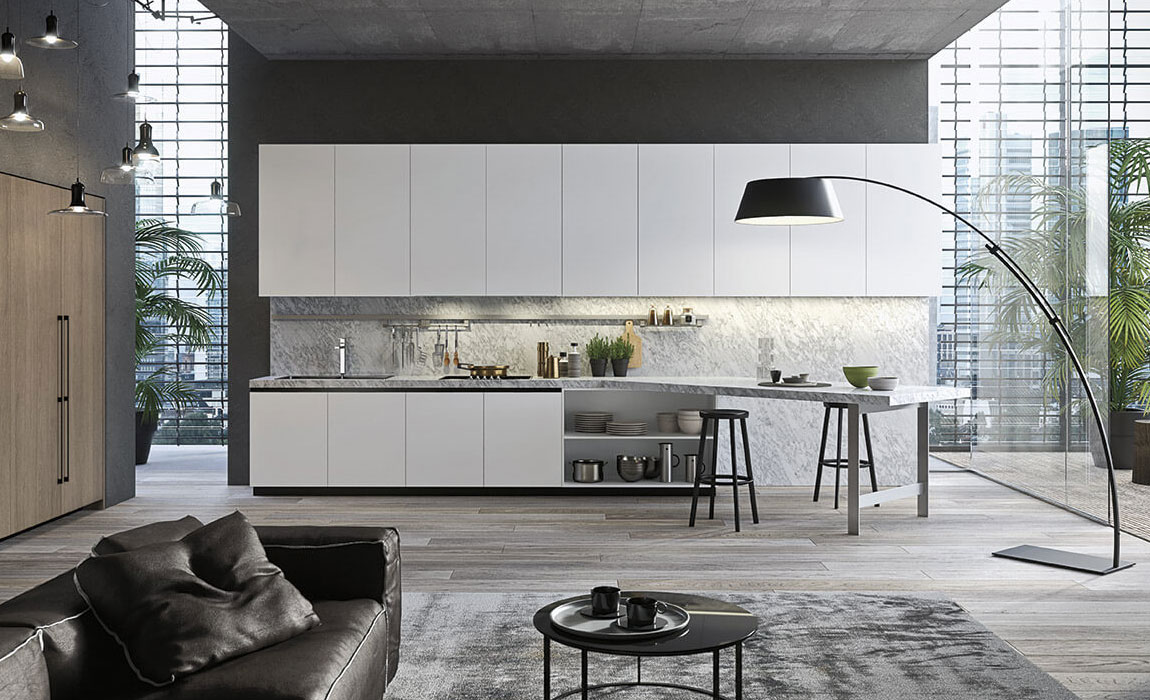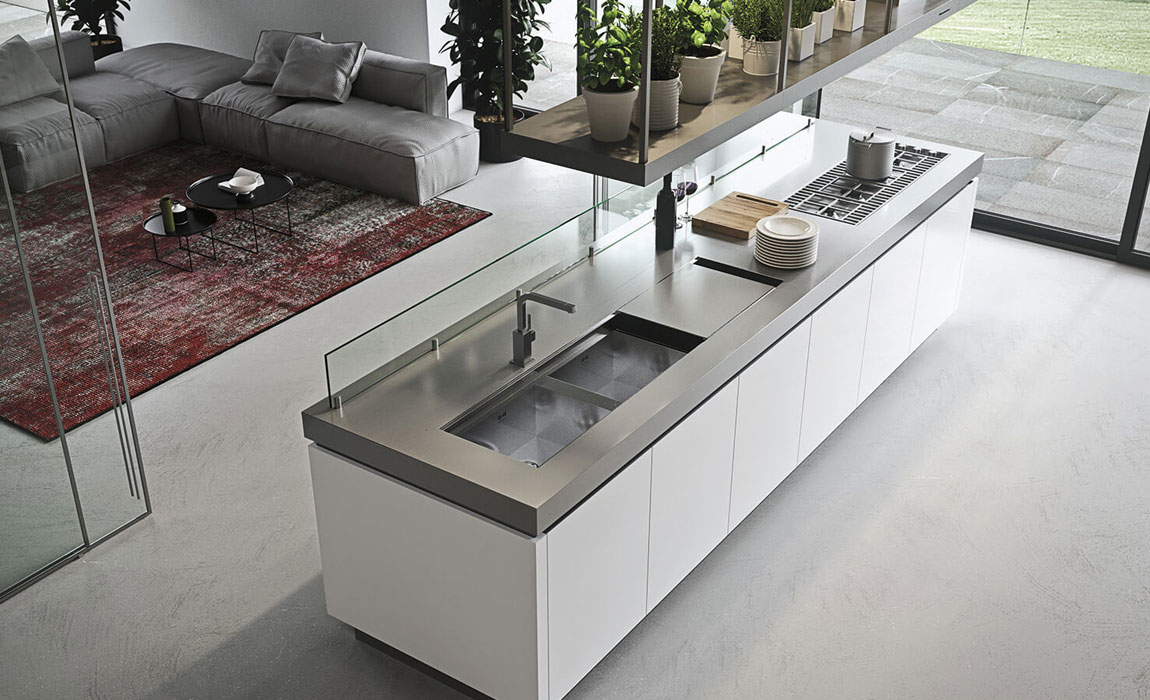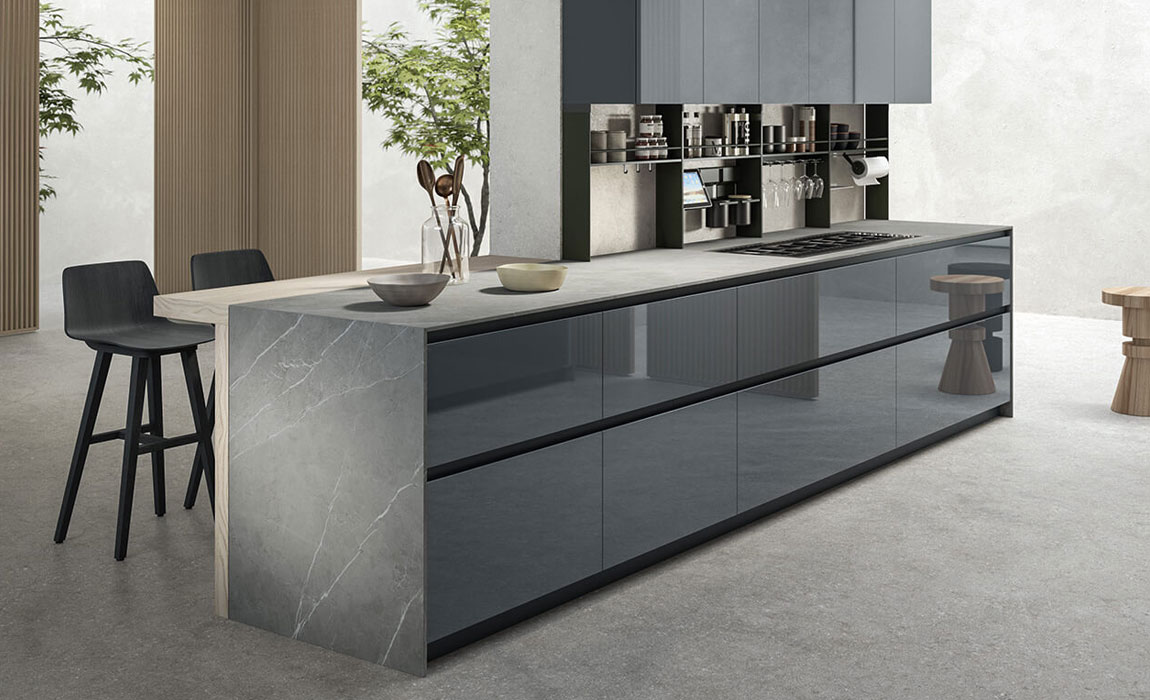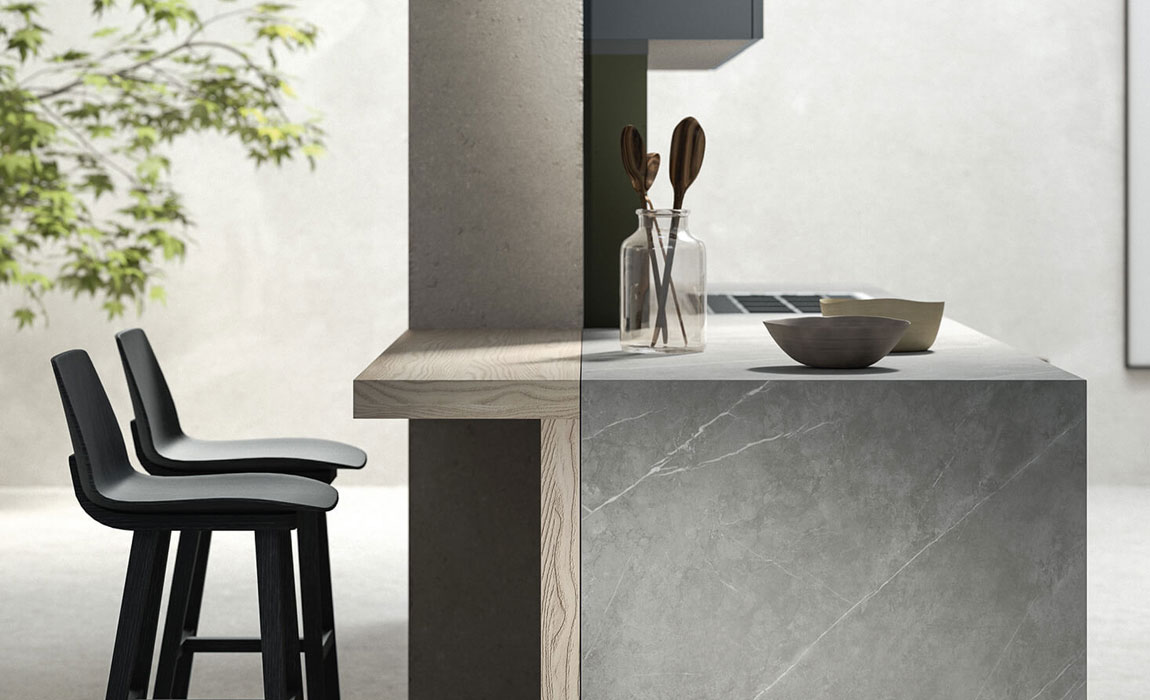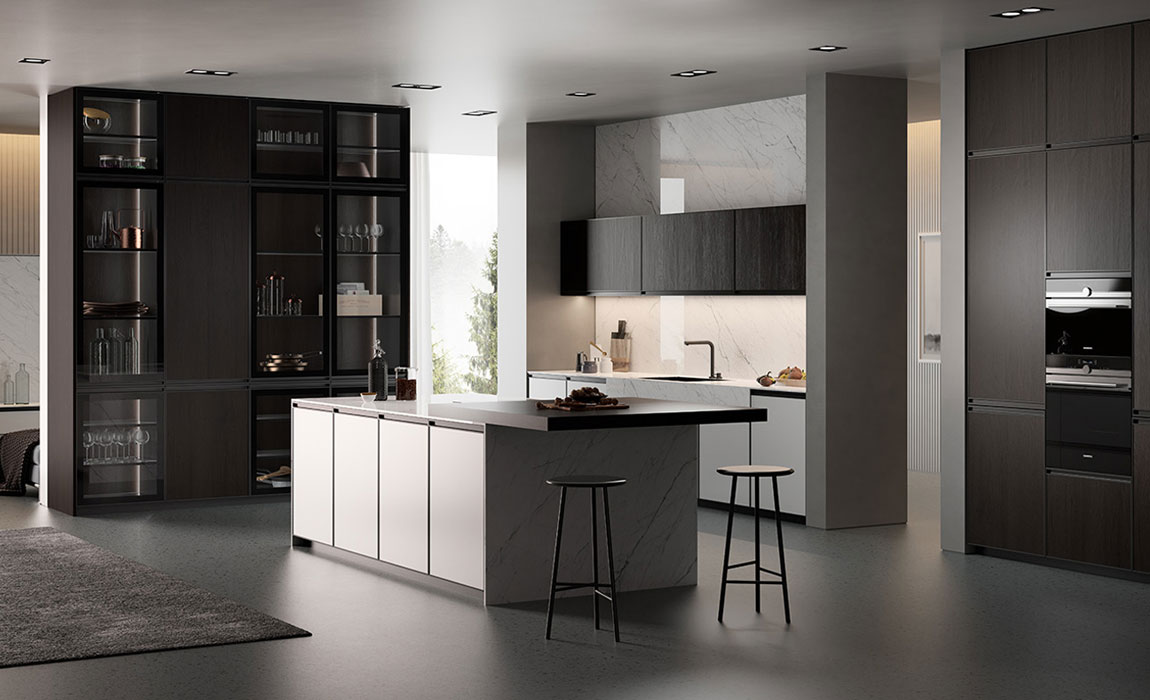 Modern kitchens
Modern kitchens have linear designs, smooth surfaces and use technological materials. They lend themselves well to a huge variety of environments of different shapes and sizes, and their great modularity allows for a near infinite number of compositions to optimise your space, as well as the wide range of materials, finishes and colours they come in.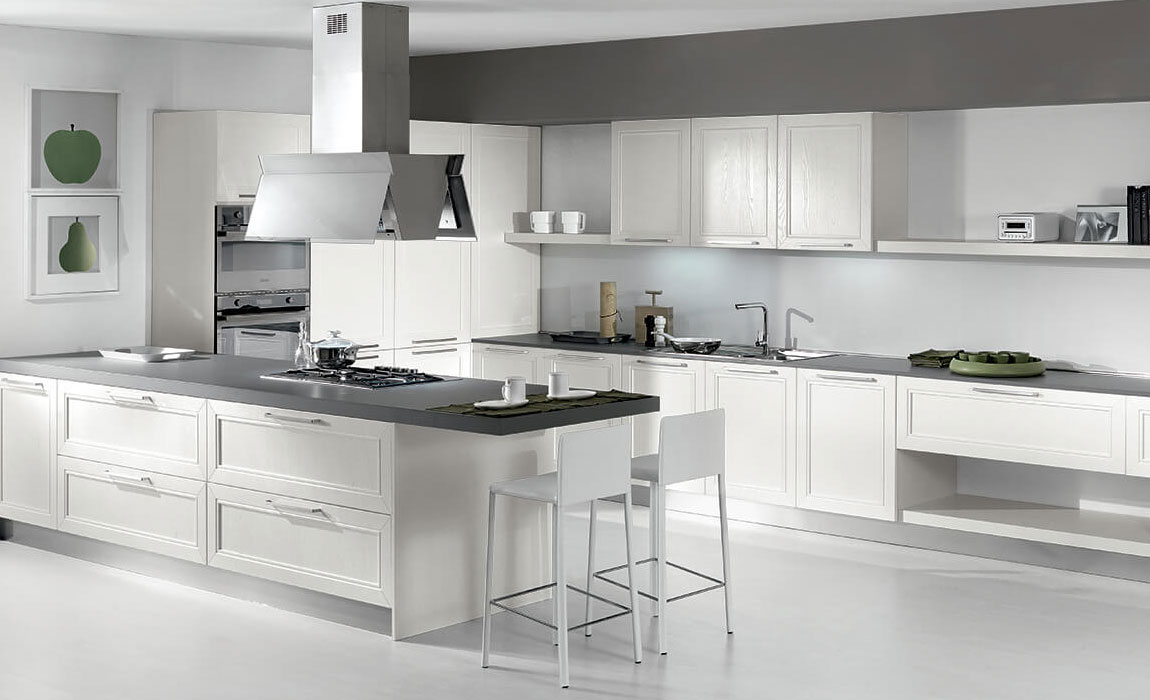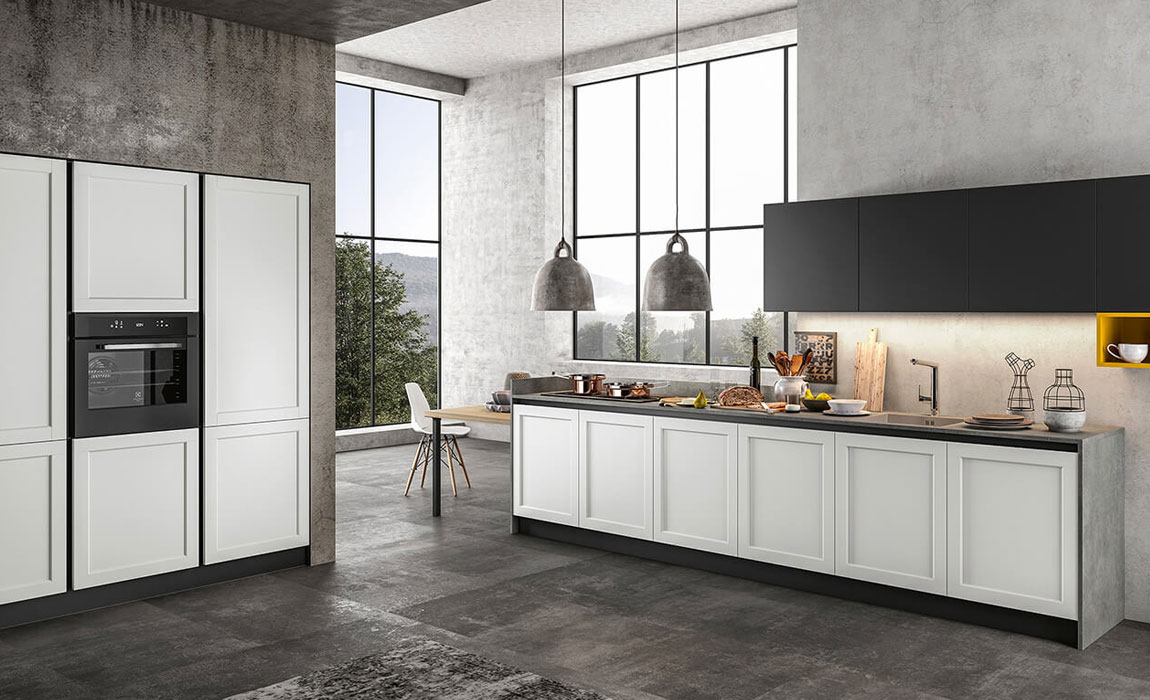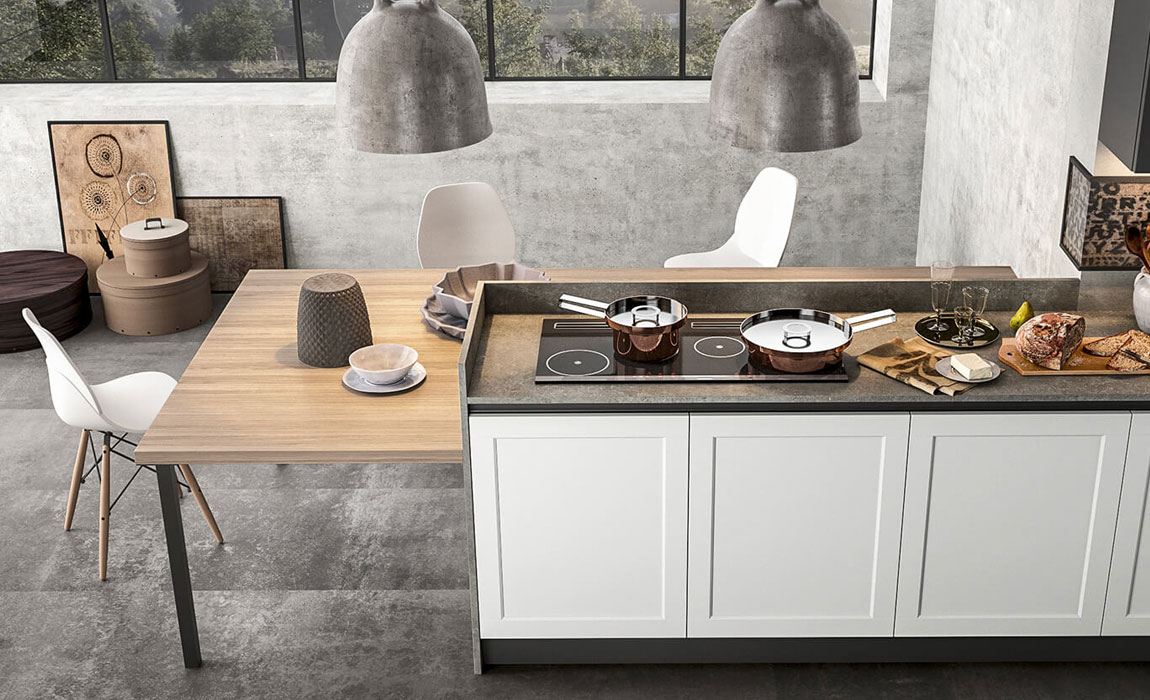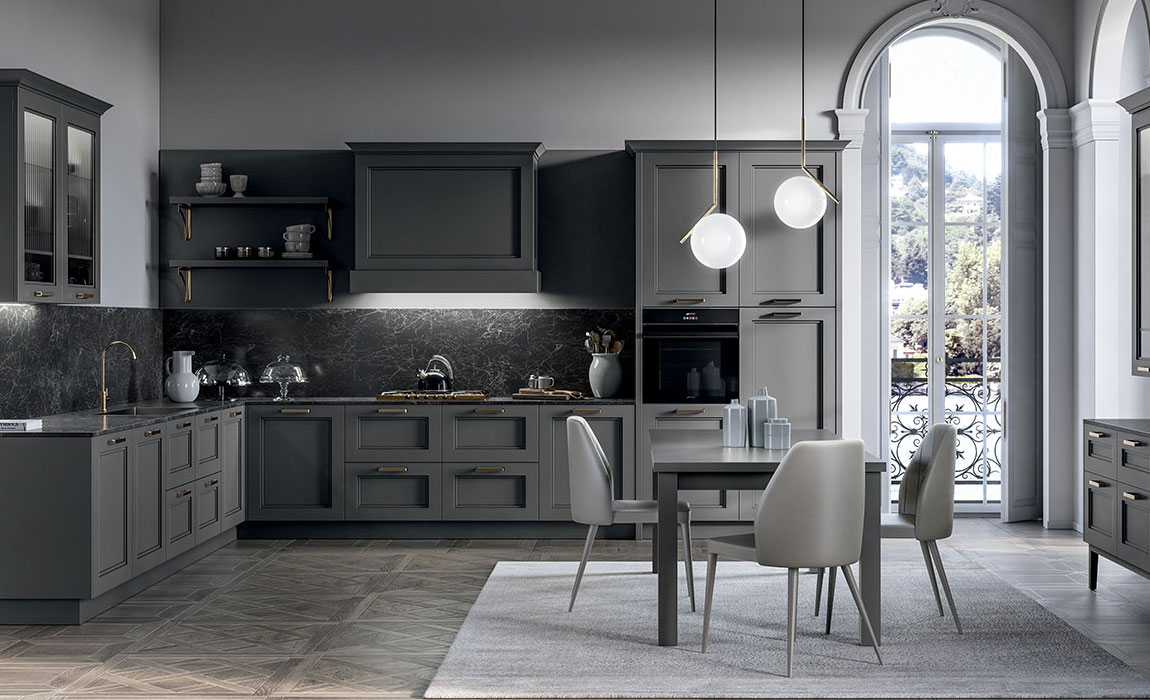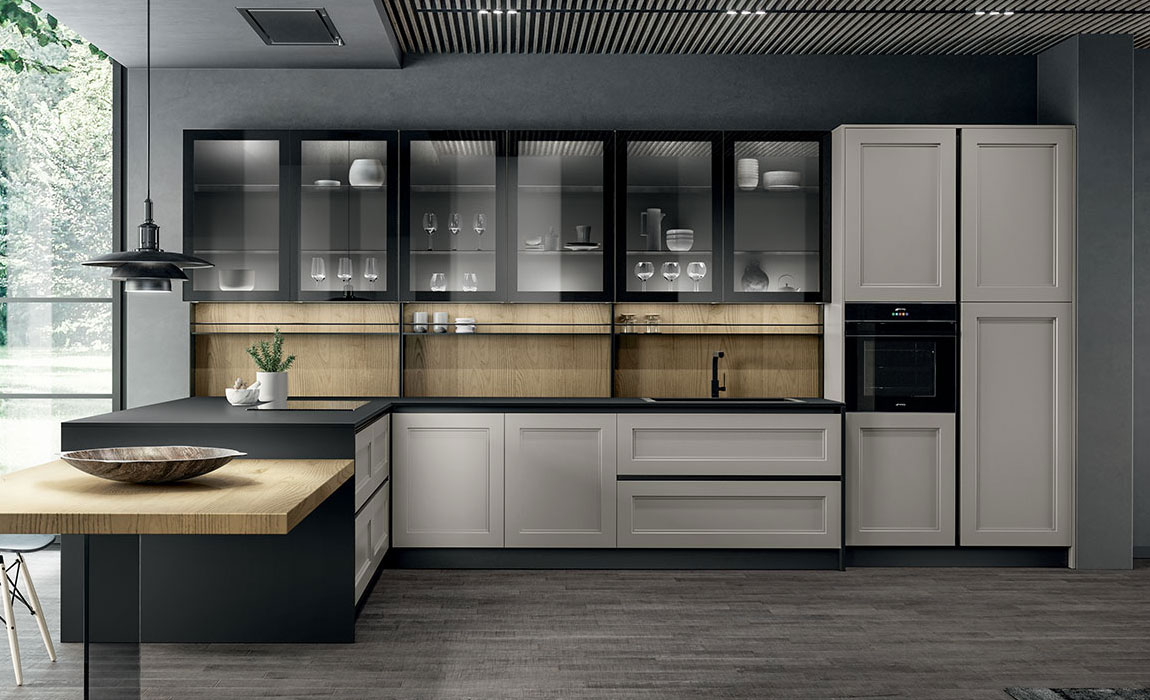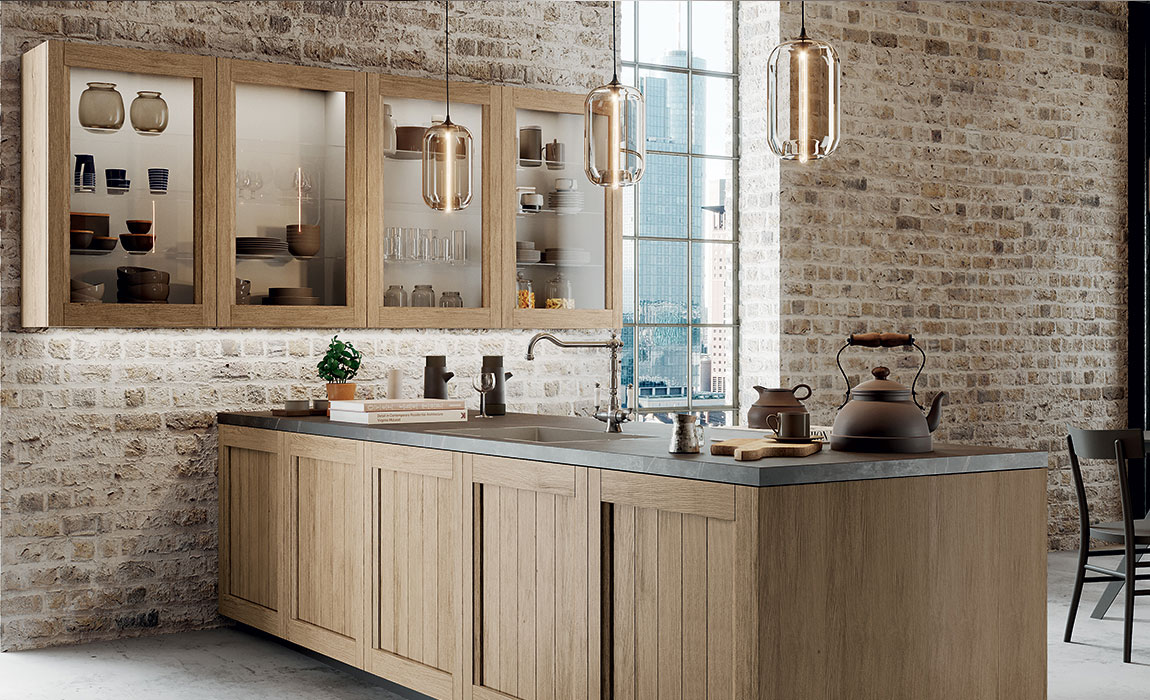 Contemporary classic kitchen
The contemporary classic style combines the taste of modern linear design with a classic / vintage flavour: sleek, elegant components with charming details that are finished in warmer, more natural colours, textures and materials (including mortar-look, wood, marble and cement) to make your space feel comfortable and efficient.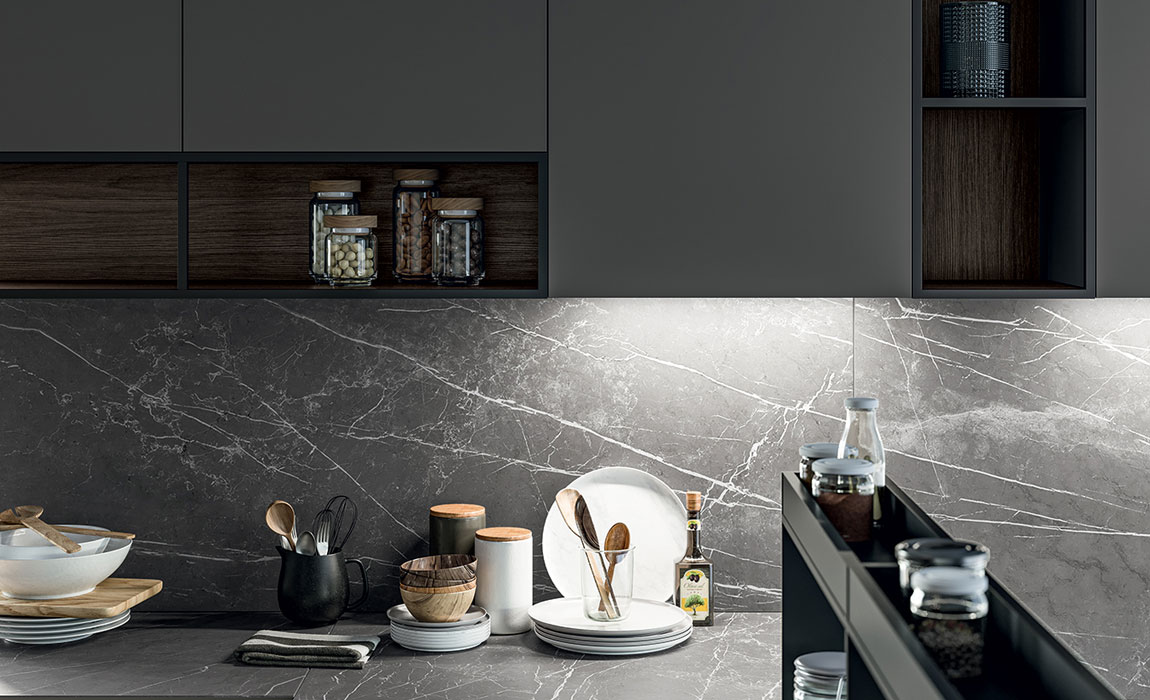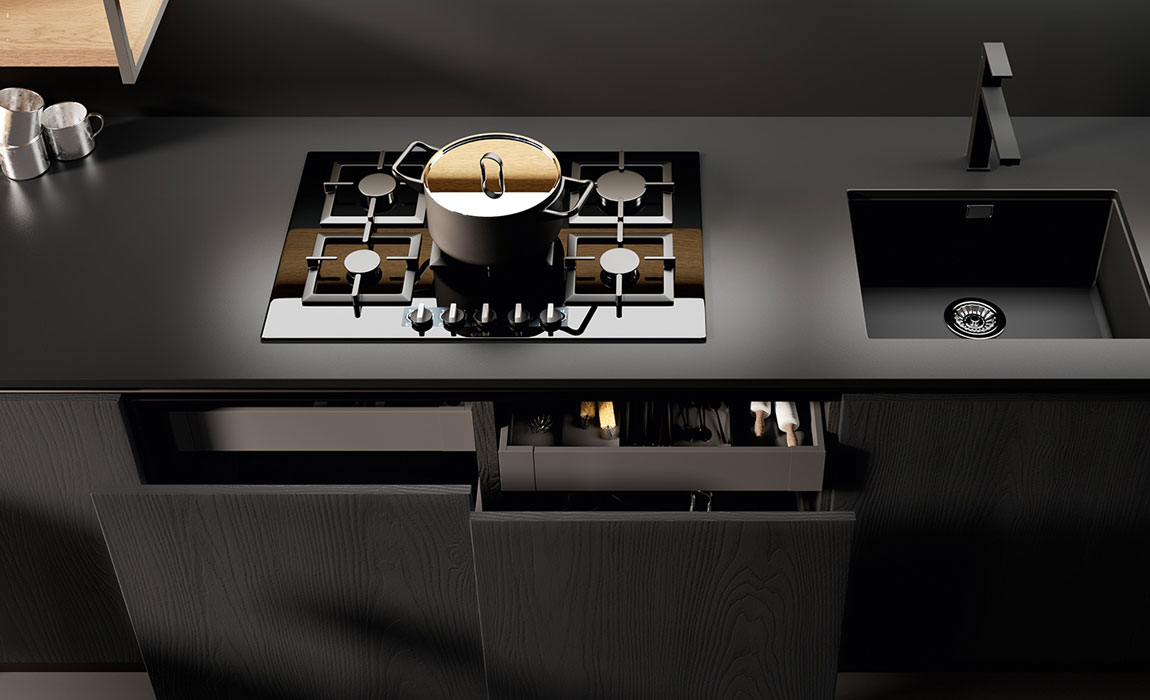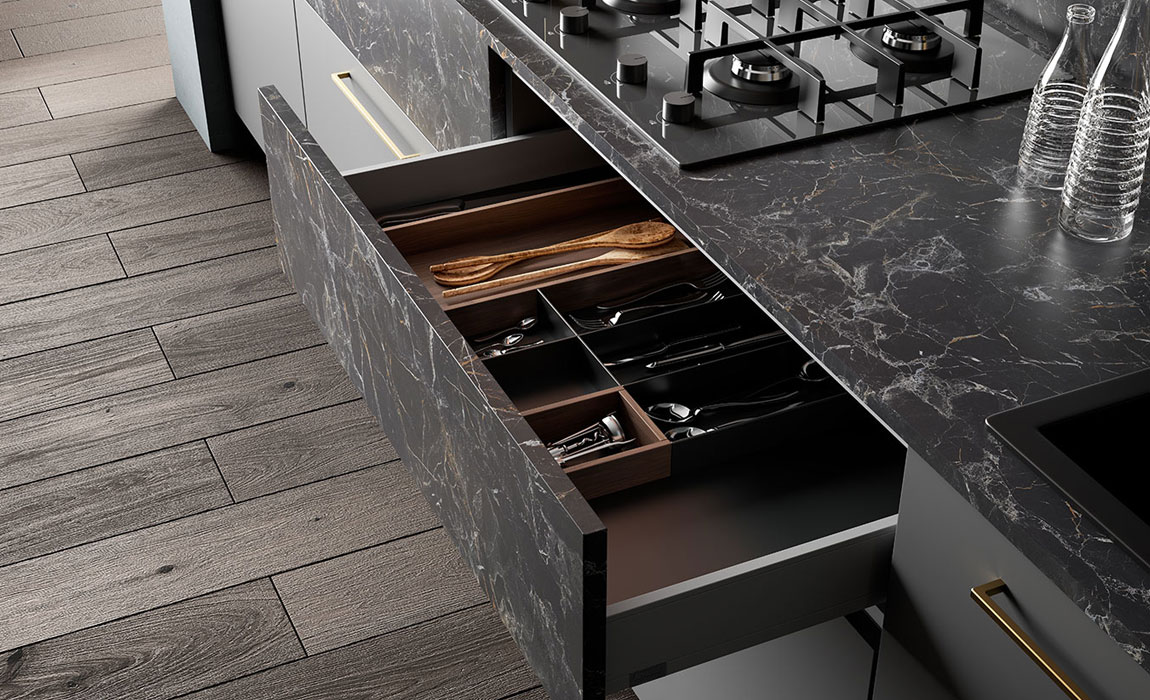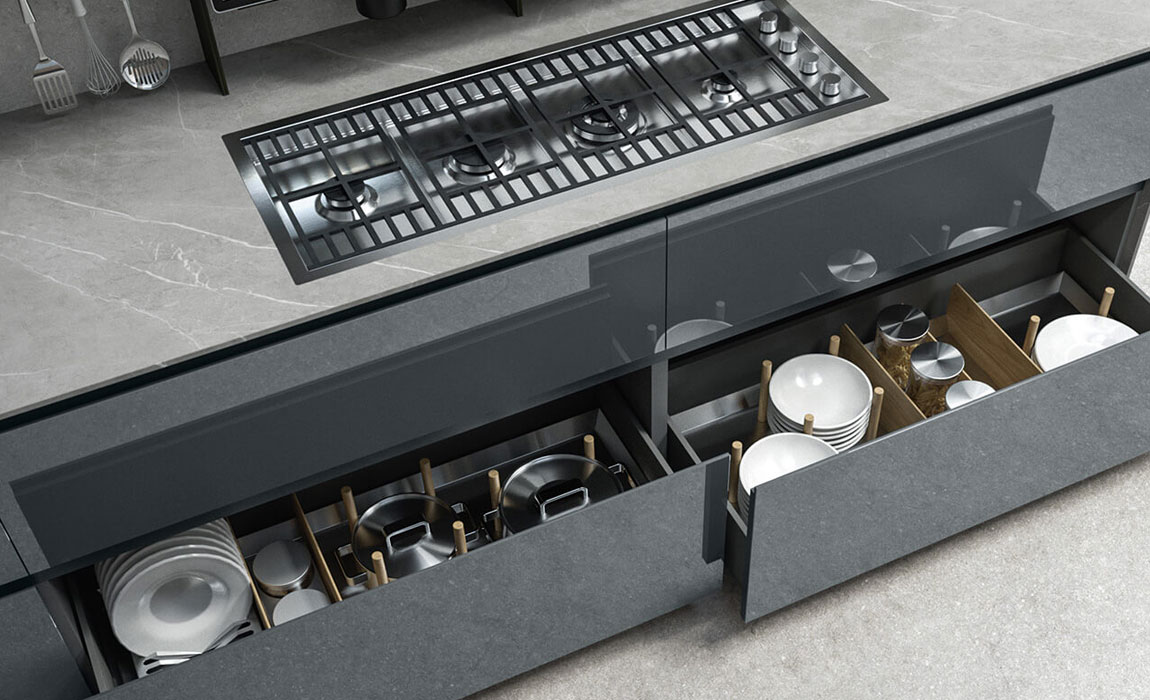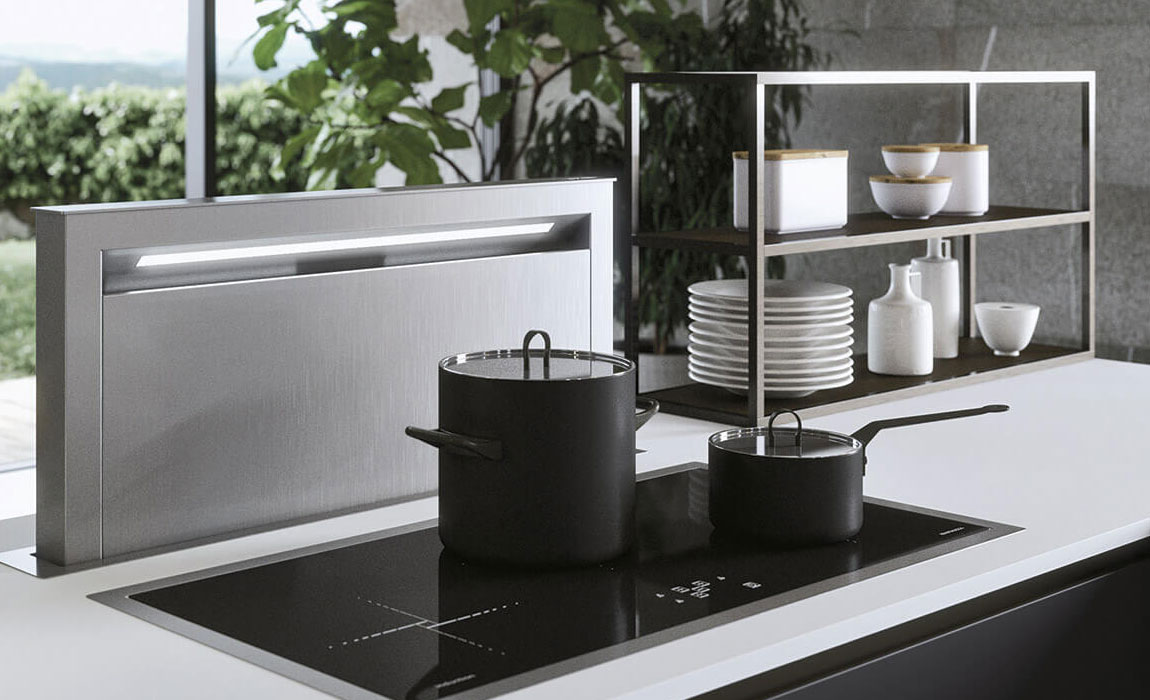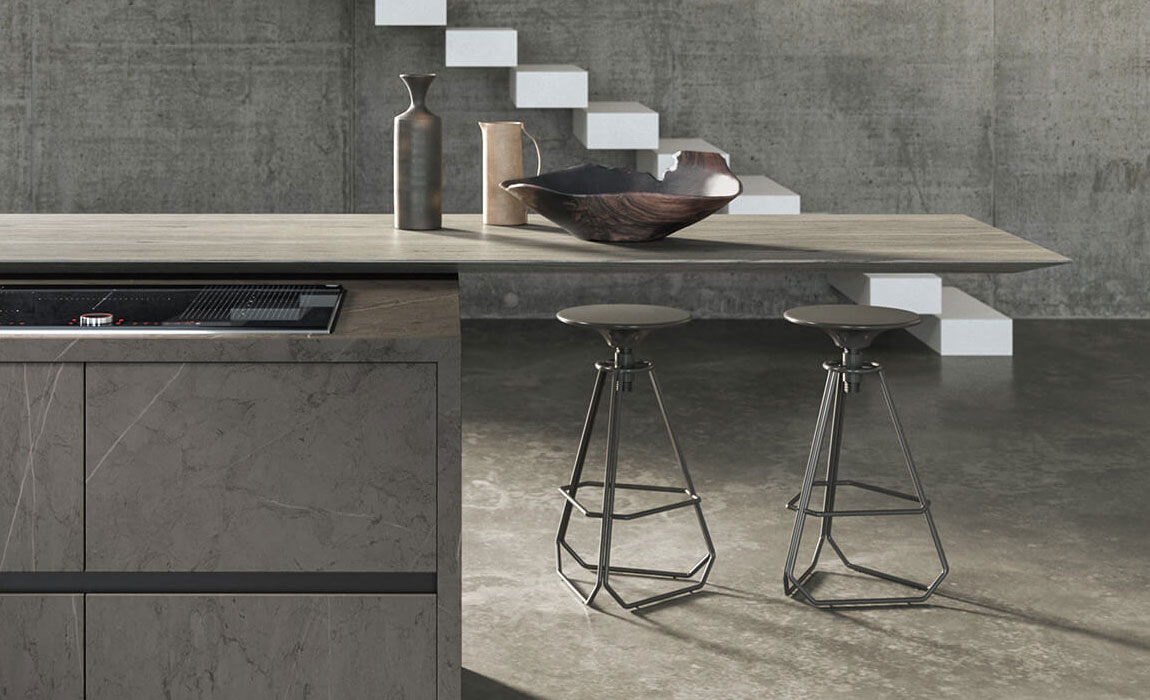 Accessories and functionality
Our kitchens can be equipped with numerous accessories in order to increase their practicality and functionality as well as their aesthetics. You can have effective LED under-cabinet lighting, retractable extractor hoods in the worktop, flush-mounted sinks, drawers and baskets organised for a better arrangement of utensils, integrated snack tops and much more.


THE PROJECT

Under your direction (with your measurements, needs, styles and preferences), our team will be able to create a complete project for your kitchen, perfectly adapted to the available space. Collaborating with the main manufacturing companies allows us to have an extensive choice of materials and finishes, and guarantees the highest level of quality. If you need personalised advice on how to realise your kitchen, our team is available to give you all the assistance and information you need.
CONTACT US
PERSONALIZED DESIGN
Do you need a personalised project for your home?
Our interior designers can develop a precise project for the environment that you'd like to furnish. We just need a few details to create a realistic drawing of the environment, complete with measurements. You will be able to follow the progression of the project from the initial consultation to the final delivery, and we will remain available to you for any information or clarification.
OUR TEAM
We are a team of designers and architects, skilled in interior design and logistics, who work closely together to ensure professionalism and to guarantee high quality products. We will follow every step of your project, from the initial concept right up to its delivery.

OUR STORE
Our store in Florence, Italy is entirely dedicated to home furnishings, from kitchens to accessories. We are an official retailer of some of the most important and internationally known designer brands, and we provide a bespoke interior design service for personal home projects to help you realise your vision.
About us